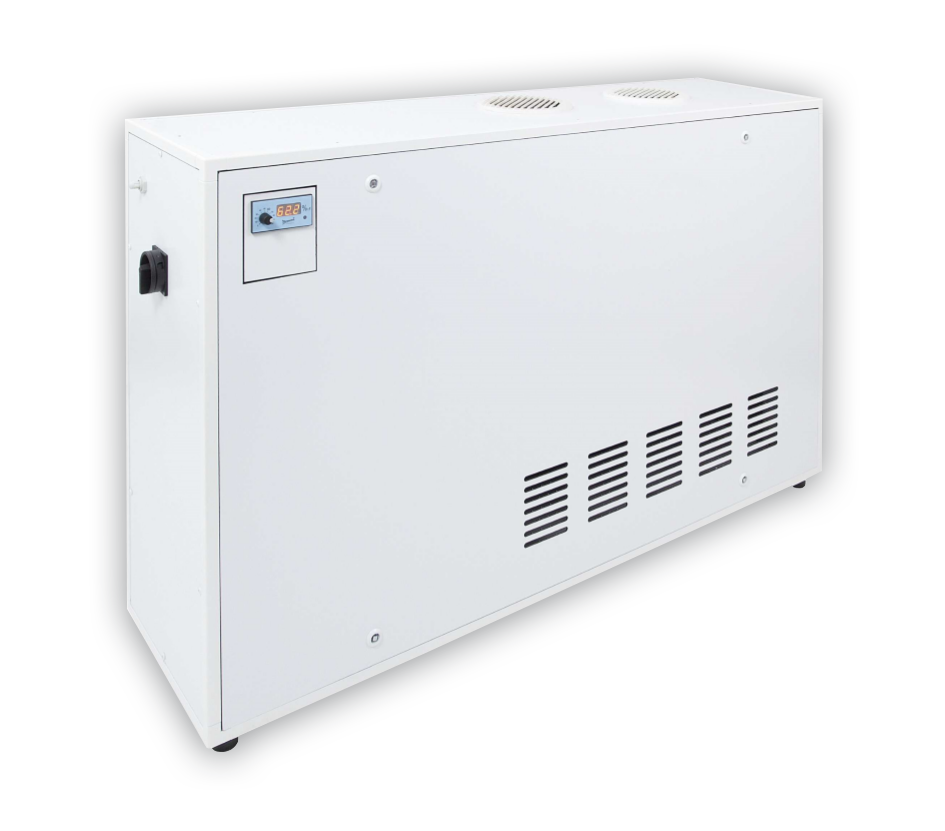 Swimming pool dehumidifiers SET Type
"SET" is the abbreviation for pool-Entfeuchtungstruhe. The instruments, type "SET" are ready to use dehumidifiers for installation directly in the swimming hall. The air intake is via air vents in the front door, is blown out the dried warm air over 380 degree rotatable round diffusers with obliquely louvers. The tried and tested for many years electronic humidistat with three-digit digital indicator and the knob for super simple operation may wish, be supplemented by a thermostat in the same design. The device "works" a performance-optimized heat pump for recovery of the energy contained in the moist air.
The swimming pool dehumidifiers SET series you have a durable, economical and ecological dehumidifier for pools up to a size of 55 m². (For larger water surfaces we recommend our Entfeuchterserie EZG.)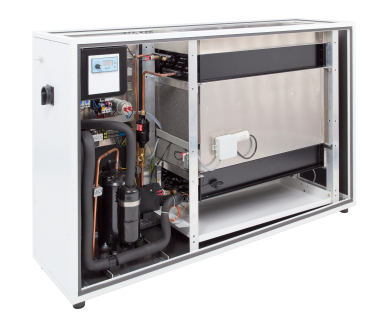 Swimming pool dehumidifiers SET Type
With an operating voltage of 230V AC, the devices are deployed quickly (the SET 50 series requires a 380 Volt connection!).
Other options, such as heater, exhaust fan and automatic temperature controller can complete the devices.
The device sizes (SET 20 to SET 50) are in terms of performance matched to the individual requirements for swimming pools up to 55 m² surface! Our Swimmingpoolentfeuchter sequentially SET are naturally equipped with PWL-system and 100% heat recovery. By reducing the energy costs MORGENSCHWEIS dehumidifiers have paid for itself after a short time.
And so the MORGENSCHWEIS function dehumidifier:
MORGENSCHWEIS dehumidifiers are performance-optimized heat pump with a high-efficiency, full heat recovery.
All dehumidifiers are based on the heat pump principle.
The moist air is removed via a closed coolant circuit heat energy.
Water is separated and rains in the drip tray.
The extracted heat energy then heats the cooled and dry air at Durchströhmen the capacitor.
Subsequently, the warm and dry air flows out of the dehumidifier.
The condensate can be fed to the pool water.